Reintroducing Light
Cree, Inc created an LED light bulb that's 85% more efficient than a normal incandescent bulb—and about half the cost of current LEDs. So how do you sell a product that pretty much sells itself? You build a tiny casket, write some awesome scripts, then hire Lance Reddick—star of The Wire, Fringe, and Lost—to knock them out of the park.
Nighty night, Edison.
---
SHOOT THE LIGHTS OUT
Abby Wambach shows the world how to put an end to bad lighting once and for all.
---
WEARABLE ANIMATED GIFs
To get free doughnuts on Talk Like Pirate Day, all you have to do is wear three pirate-themed pieces of clothing. We thought we'd help by letting you wear animated GIF's. Completely portable through our mobile site or on social channels.
---
WORLD'S TASTIEST COUPON
Who says a coupon can't be a social idea that is a digital idea that is an e-commerce idea that is also video content? Just scan this video of the first glazed barcode we've ever seen and you get a free dozen doughnuts for every dozen you buy.
---
THE KRISPY KREME EFFECT
Turns out just walking into a room causes excitement, smiles, and no small amount of drool. How do we know? We put a hidden camera in a box of Krispy Kreme doughnuts and proved it. We present, the #KrispyKremeEffect, a social experiment and extravaganza across all social channels.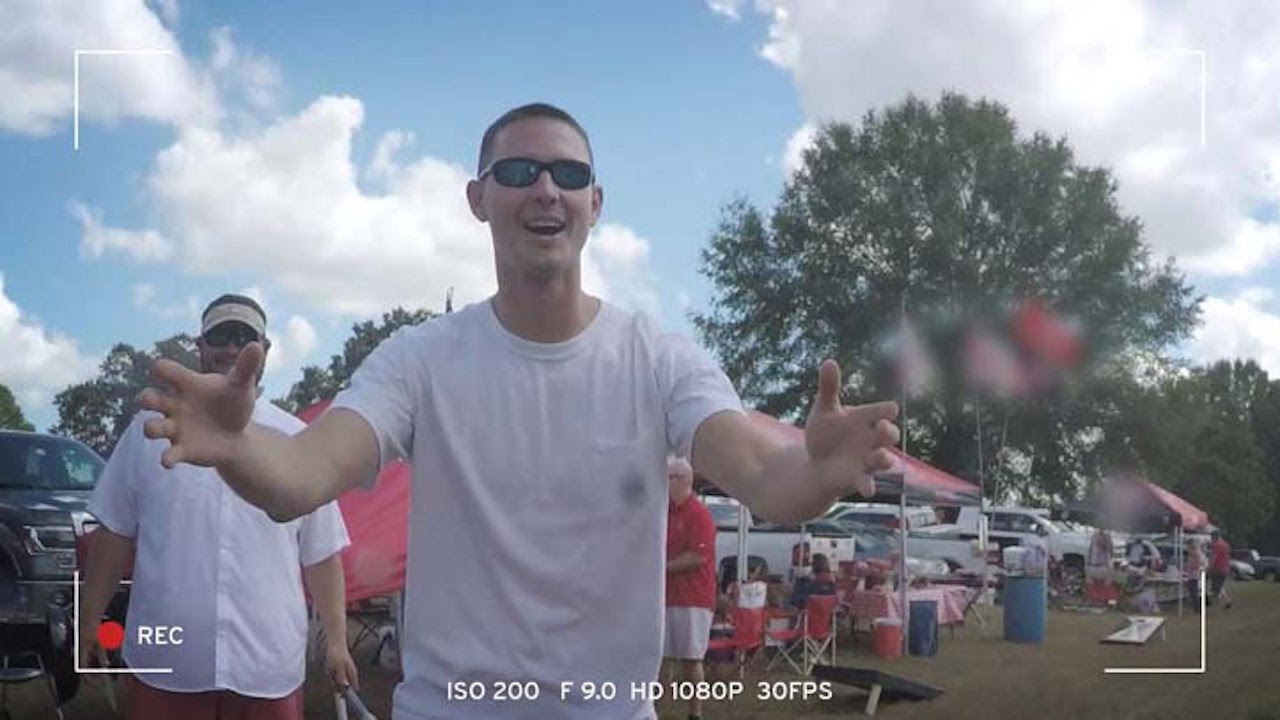 ---
ATTACK OF THE HUMANS
If you're a Halloween doughnut from Krispy Kreme, Halloween is pretty scary. If you're a person, it's pretty delicious.
---
#PeoplePoweredBillboard
Amazing things happen when people work together. Red Hat needed to show the power of collaboration while the rest of the category just talks about it amongst their sea of acronyms and jargon. What if we could humanize the conversation, literally? We went to the All Things Open Conference, the conference for the world's open source leaders, and erected the world's first People-Powered billboard. We invited employees, clients and other important members of the Red Hat community to be a part of the actual message.
---
MY PERFECT güd MORNING
Nine months ago, Keri Pfeiffer made a board on Pinterest detailing her perfect morning. We found her board. And decided to bring it to life. For real.
---
---
güd happens
A team effort between Burt's Bees and Baldwin&, güd is a natural personal care brand we helped create from scratch. Baldwin& was involved at every level of the process, including: brand strategy and positioning, naming, brand ID, package design, in-store communications, social strategy, social, mobile, & more.
---
BEFORE & AFTER BILLBOARD
To show the hydrating effects of a new Burt's Bees face care line, we re-imagined the typical Before & After product demo with a billboard composed of thousands of coupons. Then we let the power of curiosity take it from there.
---
Six Second Classics
To launch Burt's Bees onto Vine we celebrated these time-tested classic literary and entertainment pieces with everyone's favorite Burt's Bees Classic products in starring roles.
The work was shared far and wide in the ad world and beyond including Creativity, Fast Company, and CNN.
---
BRIGHTEN YOUR CALENDAR
Women don't love to talk about their skin issues on social media yet we needed to get them to engage with a new product proven to brighten skin in 8 weeks. So we created a non-social social idea by utilizing their calendars instead. Maybe it's better if you just watch the video.
---
Uncap flavor
That little yellow tube of lip balm has become iconic and it was time to get it in front of more people. So utilizing television (the first in the company's history), print, social, and a lot of other shenanigans, we launched a new campaign worthy of the number one lip balm in America.
---
BRING BACK THE BEES
The Bees are disappearing. And if they go, the strawberries go, the food that feeds the cattle goes, heck, the whole food system goes. Plus, almost everything Burt's Bees makes uses stuff made by those fuzzy little creatures. So we thought, what if to help save the bees, you just had to lose the b's. What follows is a social campaign that exploded into popculture and planted over a billion wildflowers.
---
NATURE KNOWS COLOR
To introduce Lip Color, a 100% natural lip gloss line from Burt's Bees, we turned to Nature for inspiration. And, like always, she gave us the answer.
---
MUSIC FROM NATURE
To celebrate Earth Day, we collaborated with musical genius (and tree-cello prodigy) Diego Stocco to create an original piece of music, made with the help of the natural ingredients found in Burt's Bees products. Stick around for the sick bee solo.
---
TINTED LIP BALM
To introduce Tinted Lip Balm from Burt's Bees, we started with the product itself, creating a stop-motion animated short using only the balm as the medium. Original music composed in collaboration with local singer/songwriter Catherine Edgerton from Durham, North Carolina's Midtown Dickens.
---
Classics
Many of Burt's Bees products have been around for decades and yet are still top sellers to this day. These are the stories of the most beloved products in an already amazing line up. This campaign lives online as e-commerce, in social media and as POS running globally.
---
BMW Championship
As AOR for BMW Golf, we've worked on a lot of great projects over the last 4 years. But our favorite has to be the BMW Championship Track Day, an influencer program in which BMW wrangles a bunch of pro golfers together, puts them in expensive cars on a professional track, and hopes that the insurance company isn't watching.
This is a selection of work we did to convince them to put down their silly-looking long putters and hit the track.
---
Fast Asleep
For the 2012 Track Day, we relied on cleverly-placed media and some very understanding hotel managers to catch the players' attention.
Glow-in-the-dark posters on the ceiling above their bed let them know the track was waiting. And a custom BMW sleeptrack playing on the TV (composed using the soothing sounds of an M3 engine) didn't really do much lullaby-ing.
---
PRACTICING WHAT WE PREACH
Part of our business model has always been to create our own brands and to create our own luck. Which brings us to Ponysaurus Brewing Company, a Durham based nano-brewery making some of the most talked-about beer in the Triangle right now. David is a third owner and brings all of Baldwin&'s expertise to making the branding as good as the beer itself. It's kind of like the Hair Club for Men: "We're not just owners, we're a client."
---
Holiday Spirit Measurer
You may have heard that all is not right in the great state of North Carolina. Some people just aren't playing nice and some residents are feeling down-right depressed. Well, we asked a simple question, can we help our town spread happiness via twitter during the holidays using what we do best? Which is make delicious, delicious beer.
---
PRINT
The Umstead Hotel and Spa is arguably the South's premier 5-star hotel. This is our first work for the brand.
---
KINGSFORD E-COMMERCE
Kingsford asked us to help create a new e-commerce store for their BBQ-eating, motorcycle-riding, Americana-inspired lifestyle brand. The only thing that's missing is charcoal-scented air fresheners. And trust us, we're working on it.
---
Hardworking Print
GearWrench makes extremely tough tools for extremely tough work. So we made some extremely tough print with extremely tough headlines. Then we ate a fried bologna sandwich and wiped our hands on our shirts.
---
The Belief Economy
An Amazon Best Seller, The Belief Economy. How to Give a Damn, Stop Selling, and Create Buy-in is available in soft/hard cover and Kindle. The belief economy is quite simply the combined economic influence and buying power and influence of Millennials and iGen, which has been estimated to be in the trillions. That's a lot of purchasing power over the next 30-40 years and you need to be ready to talk to this new, uniquely engaged audience. Get it here.
---
Art & Copy
Our namesake isn't just a guy who selflessly donates his Bojangles biscuits to hungry junior copywriters.
He's also an executive producer of an Emmy-winning documentary. A 2009 Sundance "Buzz Film," Art & Copy was the only documentary picked up at the festival that year. It premiered in theaters in 2010, aired on PBS last fall, and is now available on DVD.
---
The Loving Story
David is also an associate producer on a movie called The Loving Story, directed by Nancy Buirski, which just ended its run at the Tribeca Film Festival and has been picked up by HBO. A chronicle of a landmark civil rights case, the film is right on mission with our company, "Use creativity to make a difference."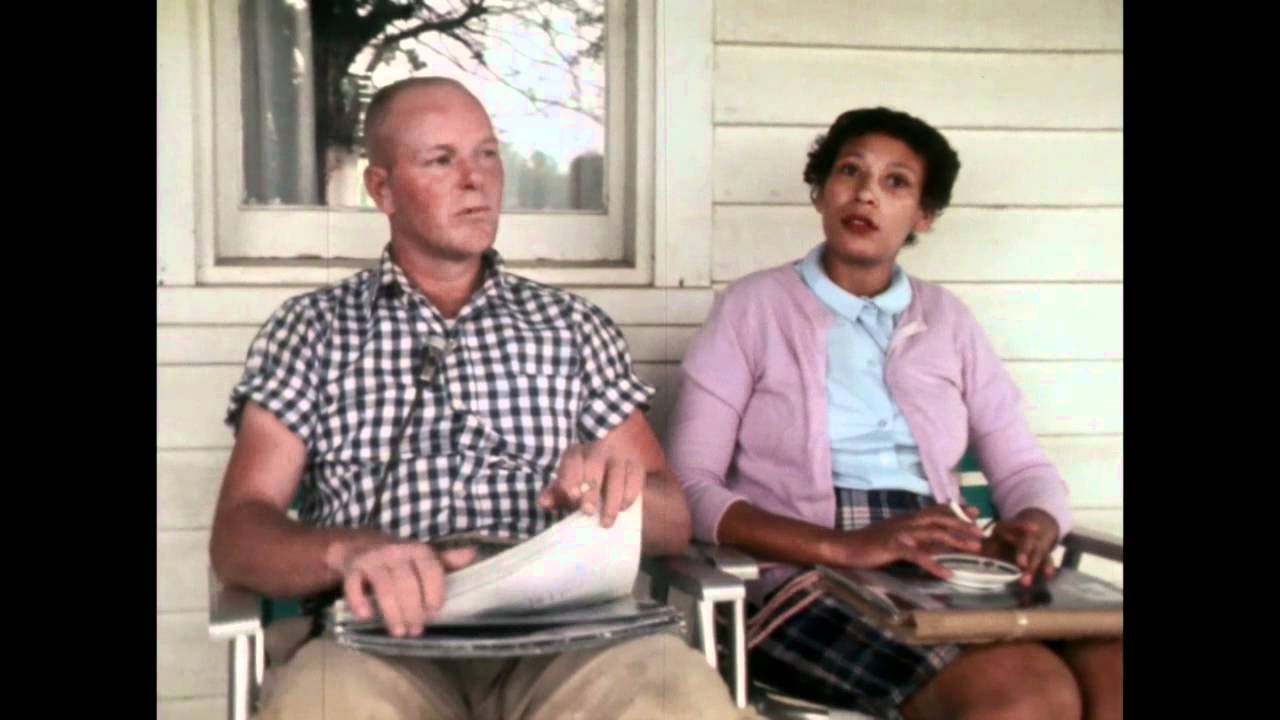 ---